Food Freedom – That's the big claim of the Wildfit program. With over 300+ successful stories through this program, it's impossible to ignore it on the Mindvalley platform.
Eric Edmeades claims that after completing the course, you will be able to enjoy your food, get rid of dieting, and adopt a healthy lifestyle.
He introduces a unique blend of behavioral psychology and nutritional science in this program. This 90 days program is set to change how you look at dieting or fitness.

But how valid are these claims? Is this program worth your 90 days of time? Let's get into the nook and cranny of this Wildfit program and understand whether it is worth it for you or not.
Mindvalley Wildfit Review: In a Nutshell 
Here is a quick verdict on Mindvalley Wildfit!
| | |
| --- | --- |
| Course Duration | 90 Days |
| Instructors | Eric Edmeades |
| Focus | Food Freedom, Fitness |
| Pricing | $899 |
| Mobile app | Google Play Store, Apple Store |
| Our Ratings | 4.2/5 |
The Mindvalley Wildfit: A Quick Overview
In the era of processed food and big organizations selling unhealthy food in packages of healthy food, it becomes next to impossible to make the right choice.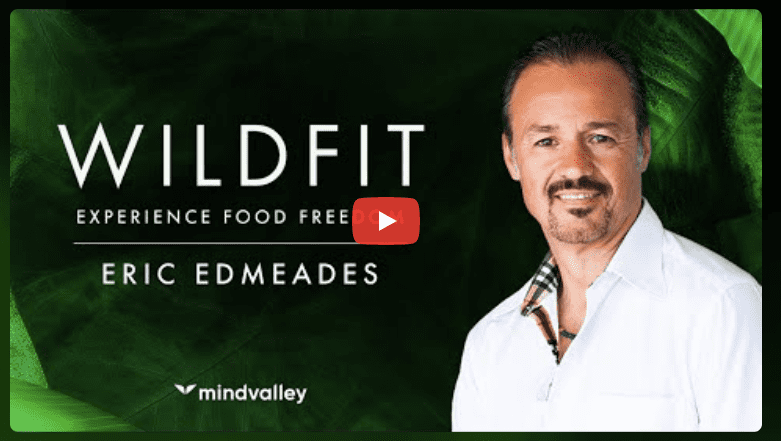 With a 41.9% obesity rate in the US alone in 2017 alone, a need for a healthy lifestyle is the need of the hour. 
So much misinformation is already there on the internet regarding choosing a healthy lifestyle. Anorexia and anxiety due to the same fear is nothing less than an epidemic.
If you are one of those who are fed up with this approach and want straightforward advice, then that's where Wildfit comes in.
Eric talks about how a lack of proper knowledge related to nutrition can do far more damage even while trying to be healthy. And what you can do in as little as 3 months, to begin with.
WILDFIT: 90 Days To Your Natural, Best-Looking Self
Eric, throughout the course, talks about how exercise can never be the only determining factor in adopting a healthy lifestyle.
He goes into great depth about how exercise can actually deteriorate your health if you are not providing your body with optimal nutrition.
To choose the best option and not feel reluctant to choose that option, Wildfit can be of great help. Here are the 8 basic fundamentals of this Wildfit system:
The Principles of Lasting Health
Eric bases his principles mostly on evolutionary history and how every living being has a diet. To choose the best option available, he talks from the perspective of Paleo-influenced health methodology.
Powerful Behavioral Psychology
Eric's main focus throughout the course is how you can reshape your point of view towards nutrition and how you can naturally be drawn to better choices.
Microlearning for Even Your Busiest Days
The course bases its format on a way where you need to invest as little as 15 minutes throughout your day.
No Starvation and No Exercise
The course solely focuses on how you can get done most based on healthy nutrition and why you do not need to exhaust or starve yourself to achieve that.
Designed for Results in 90 Days
The most difficult part of following a particular lifestyle is the ability to stick to it. Wildfit transforms that as it takes time to ingrain these habits in your mind.
Group Coaching and Teams
One of the best aspects of Wildfit is that it tries to surround people with similar goals. This can help you be accountable and get things in check occasionally.
Work with the Six Human Hunger
One of the important aspects of WIldfit is developing a routine where you intake the food in optimum amounts. It can help you understand your body better.
The Wildfit Program Requires No Special Food
Wildfit isn't there to promote any sort of supplement throughout its program. Their core focus is to choose the best available organic food in the market.
Verdict: The structure of the Wildfit program is to help students feel like they are a part of the community.
By redirecting your way to look at food and nutrition, the Wildfit program does that optimally throughout these 90 days.
Wildfit Review: Know Your Instructor
It is essential to take information related to nutrition from credible sources. Eric Edmeades couldn't be more reliable as he is a pioneer in the field of evolutionary biology and nutritional anthropology.
Eric drove inspiration from his personal experiments and dietary choices and aimed to spread his learning in the same manner.
Eric struggled significantly with throat infections and sinus during the early part of his life. Acne, excess weight, and chronic fatigue added to his overall bane.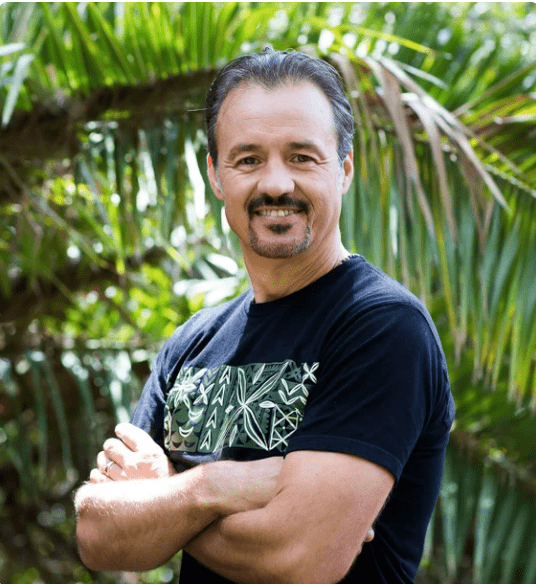 Doctors recommended removing his tonsils. But he went on a different path and started experimenting with his food.
Within 30 days, he was able to have solutions to his problems, and the surgery never happened.
He spent a significant part of his life with bushmen in Africa to study their eating patterns and devoted his entire life to learning more about them and testing his theories.
In Wildfit, he shares everything in a system-based manner so that everyone can gain insights from his life and knowledge.
Verdict: Eric Edmeades holds the authenticity and will to help. That is quite evident by the way he approaches the subject and touches on this sensitive topic.

His own insights and experience make it engaging and relatable.
What to Expect From Mindvalley Wildfit?
Here are a couple of things you can expect from this course:
How you can amplify your energy by practicing habits like 5-5-5-5 breathing exercises and so much more.
How you can improve your health and wellness by choosing wholesome food to alleviate symptoms of diseases and illness.
How natural food can strengthen your immunity and pave the way for optimum resilience.
How you can enjoy deeper and blissful sleep every day and deal with sleeping disorders.
How you can train your mind to avoid harmful snacks and upgrade your eating habits.
How you can get rid of those extra pounds and achieve your ideal weight in less time and effort.
How you can fix your posture, boost your flexibility and metabolism, and regain your youthfulness.
How you can naturally direct yourself to lengthen your lifespan and make it as fulfilling as possible.
From basic habits like drinking water every day to changing your emotional attachment of yours to food, Wildfit has designed the course in this manner.
Verdict: The goal of Wildit is quite clear, even by the name. The course flexes dealing with critical issues and changing your relationship with food.

That is, quite obviously, the most difficult part of this process. Most nutritional courses tend to fail in doing so. Their effects are temporary. But Wildfit takes its time, is effective, and can guide you to form a permanent healthy relationship with food.
Pricing: Is it Included in Mindvalley Membership?
Wildfit is not a part of Mindvalley membership.
You can access the annual subscription of Mindvalley membership at a discounted rate of $41.60/month.
But to access Wildfit, you need to purchase it at an extra cost of $699. WIldfit is a partner program, so that is why it is exclusive.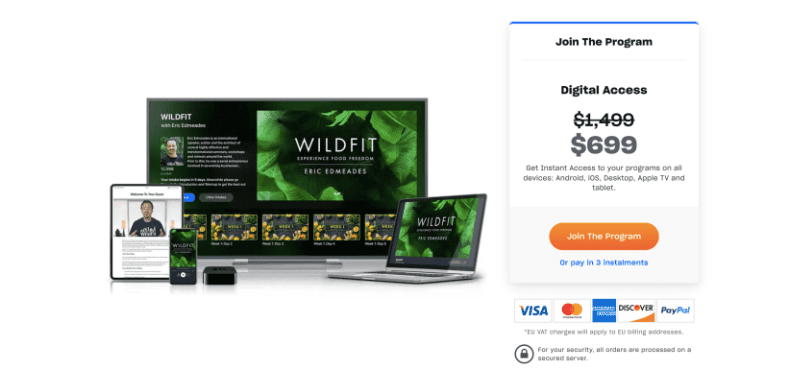 You can also choose to try Wildfit for 15 days for free.
Verdict: The pricing structure of Wildfit may discourage many users from choosing it. But it is optimal and worth the amount, considering the efforts Eric put into the course.
Pros and Cons of Mindvalley WIldfit
| | |
| --- | --- |
| Pros | Cons |
| Long-lasting Effects | Slightly Expensive |
| Clear goals | Less Inter-personal Touch |
| Accessible Goals | |
| Fluid Plans | |
| Group Interaction | |
| Helpful Assignments | |
My Experience with Wildfit (My 90-Day Experience)
My only goal with Wildfit was to get used to following a schedule that I could stick to.
I knew the dietary recommendation in the course would be of great help, but I didn't know if I could incorporate that into my everyday life.
WIldfit feels like some sort of hypnosis. Eric continuously changed my mind about how I look at food, exercise, and how I opt for food that I think is beneficial.
The recipes he provided throughout the course were pretty easy and delicious. Chicken curry turned out to be so much more than I expected it to be.
He makes sticking to a diet sexy in a way. I don't think he suggests what should be done, but he thoroughly explains how those choices must come naturally to me.
He is charming with his approach, and his effects on my mind are somewhat permanent.
How to Decide if This Course Is For You?
Having a clear goal before beginning anything is extremely important.
As you would be investing a lot in these 3 months, you need to understand whether you can make out those few minutes for this course every day and whether you are willing to put in what Eric suggests.
If you are fully determined and wish to learn how to follow a schedule that you can maintain throughout your life, then yes, WIldfit will work for you.
The information is easy to understand, and Eric tries his best to be honest throughout this course. That is incredibly helpful for everyone willing to do the heavy work.
Related Reads:
Final Thoughts – Is Wildfit Worth it?
If you are wondering if Wildfit is worth it, the short answer to that is – yes!

Wildfit fulfills all the claims that it makes and more. The course is highly in-depth, easy to follow, efficient in providing results, and changes how you look at nutrition and dieting.

It would have been better if it were also part of Mindvalley membership, as there are so many other incredible courses on the platform. But perhaps, great things demand more of you!
FAQs- Wildfit Review
Is Wildfit part of Mindvalley's membership?
No. WIldfit is not a part of Mindvalley's membership plan. You will individually have to subscribe to course
Who is the instructor of Wildfit?
Eric Edmeades is the instructor for Wildfit.
Can I access Wildfit on my mobile?
Yes. You can download the Mindvalley application on Google Play Store or Apple Store. You can access the course from there.
What is the duration of The Silva Ultramind System?
It is a 90-days program. You can take advantage of it by giving a few minutes of your everyday life.
Is Mindvalley worth its cost?
Yes. If you are determined and willing to put forth the efforts, then Mindvalley is worth its cost.