The Silva method that changed Vishen Lakhiani's life and shaped his worldview promised to change our lives in a similar fashion.
This Mindvalley course has become one of the most popular courses after the quarantine period since the Covid Pandemic. 
The rave reviews and the structure of this 4-week-self-development program have stormed social media. But how credible are these reviews, and is this Silva Ultramind System really worth it? Or is it all glam?
Let's deeply understand how The Silva Ultramind System works, our take on it, and whether it's the right course for you.
The Silva Ultramind Review: In a Nutshell 
In case you need a quick review to skin through, here is our review table.
| | |
| --- | --- |
| Course Duration | 4 Weeks |
| Instructors | Vishen Lakhiani |
| Focus | Unleashing the Full Potential of Your Mind |
| Pricing | $41.60/month (Yearly Discounted Price) |
| Mobile app | Google Play Store, Apple Store |
| Our Review | 4.5/5 |
What to Expect in The Silva Ultramind System?
The Silva Ultramind System is about discovering the ultra mind and using its potential to its fullest use.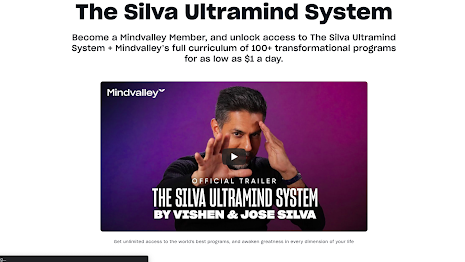 The course promises to help you unlock those parts of your brain that you usually evoke during times of peaceful sleep or restful states.
Vishen goes into great depth into the four core areas of the brain. They are:
The Beta Level: The level at which every one of us works every day. This is the default status of our brain.
The Alpha Level: This state arrives during light sleep or when you are relaxed. This state is optimal for learning, growth, and self-awareness.
The Theta Level: This is an even deeper state that Vishen refers to as the meditative state. This is similar to the deep stages of sleep. It enables introspection, self-hypnosis, mind-body healing, and much more.
The Delta Level: This is what Vishen refers to as the deepest level of sleep or unconsciousness. This state is the most grounded state of self that anyone can achieve.
The Silva Ultramind System goes into the great depths of how anyone can access these levels of their own accord.
The Silva Ultramind System focuses on providing this knowledge in its most basic form so that anyone can understand it and use it in their creative or everyday endeavors.
This 4-week program is divided into 20-minute bite-sized content that users can listen to and learn from without overwhelming themselves.
There is a concise curriculum for the course. Let's understand these modules in great detail and how they are segregated in the system.
Modules in the Silva Ultramind Course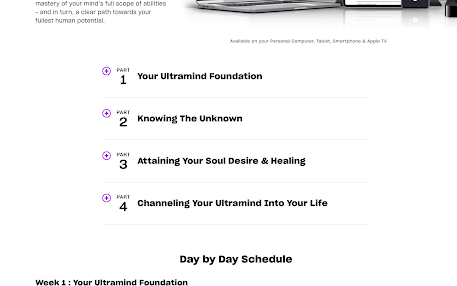 The Silva Ultramind System is divided into four core parts. They are divided as follows:
The Ultra Mind's Foundation, Knowing The Unknown, Attaining Your Soul Desire & Healing, and Channeling your Ultramind into Your Life.
This 4-week program intends to help you access your ultra mind by the end of Day 28. They have a specific curriculum designed for every day.
Let's learn about what that looks like.
Day-by-Day Schedule
Week 1: Your Ultramind Foundation
| | |
| --- | --- |
| Day 1 | Mastering Posture And Style |
| Day 2 | Tap Into Alpha With The Centering Exercise |
| Day 3 | E.S.P & The Mental Screen |
| Day 4 | The Mental Video Technique: Enlist Higher Intelligence To Solve Problems |
| Day 5 | Projection Into Your Home |
| Day 6 | Centering Exercise 2 |
| Day 7 | The Compass & The Rocket |
Week 2: Knowing The Unknown
| | |
| --- | --- |
| Day 8 | Harness Your Natural Intuitive Ability |
| Day 9 | Projection To Metals |
| Day 10 | The Three Scenes Technique |
| Day 11 | When To Use Each Technique |
| Day 12 | Centering Exercise 3 |
| Day 13 | Develop Psychometry To Read Objects By Touching Them |
| Day 14 | Projection Into Plant Matter |
Week 3: Attaining Your Soul Desire & Healing
| | |
| --- | --- |
| Day 15 | Cultivate A Burning Desire To Manifest Your Dreams |
| Day 16 | The Power Of Belief & Expectancy |
| Day 17 | Centering Exercise 4 |
| Day 18 | How To Accelerate Healing With Your Mind |
| Day 19 | Healing Applied |
| Day 20 | Projection To Pets |
| Day 21 | Programming Your Mind To Hit Your Biggest Goals |
Week 4: Channeling Your Ultramind Into Your Life
| | |
| --- | --- |
| Day 22 | Centering Exercise 5 |
| Day 23 | Orientation To Projection Into Human Anatomy |
| Day 24 | Projection To Human Anatomy |
| Day 25 | Case Working For Healing Others And Building E.S.P |
| Day 26 | Develop Your Waking Psychic Ability |
| Day 27 | Refine Your Case Working |
| Day 28 | Continuing Past This Program |
The Silva Ultramind System is arranged so you can practice your learning through the centering exercises every few days. These exercises are practical, replicable, and possible even after completing the course.
They greatly help ensure that you are proactive in learning and implementing what you learn throughout the course.
Verdict: The modules in these courses are easy-to-understand, well-designed, and practical. The first two weeks are perfect for understanding where this is going. The last two weeks don't fail to maintain the momentum.
Overall, the course is thorough with the basics and breakage, making learning more accessible.
Know Your Instructor
Vishen Lakhiani himself goes into great depth about The Silva System in this course.
Vishen is a renowned entrepreneur, speaker, best-selling author, and the Founder of Mindvalley. He has maintained this platform with utmost precision and outlook.
Vishen is not only an accomplished entrepreneur but also a certified Silva instructor. That makes his insights on this platform truly useful.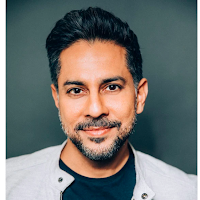 He has written a globally bestselling book, built a $100M company without external funding, and developed mental training models utilized by top athletes and entrepreneurs.
He aims to provide access to this remarkable framework and empower his students to awaken their mind's "ultra" abilities and transform their lives.
Verdict: No one could guide this course better than Vishen Lakhiani himself. His approach is genuinely passionate, driven, and visible in how he designed this course.
His calm and serene presence makes the course highly effective.
Silva Ultramind System: Pricing
To avail of The Silva Ultramind System, you need a Mindvalley membership.
The Silva Ultramind System used to be expensive as Vishen invested a lot in making this course. But because of the Mindvalley membership, you can access the system and many others at a reasonable price.
You can access the Mindvalley membership through these available options.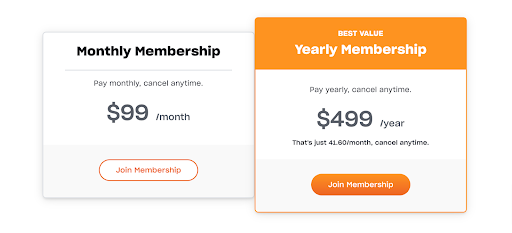 Mindvalley Monthly Membership
You can choose a monthly membership if you are not ready for a long-term commitment to Mindvalley and solely want to take the 4-week Silva Ultramind System course.
You can access different courses and services with this service at a discounted rate of $99/month.
Mindvalley Yearly Membership
A yearly Mindvalley membership can be perfect for you if you have a long-term vision with Mindvalley and want to make the most of this platform. You can also get a whopping discount of 60 percent with this membership.
Yearly membership is available at $41.60/month.
Verdict: You get a chance to use The Silva Ultramind System and complete access to the platform at the available rates. A yearly membership can be the most budget-friendly option for you.
So are these costs reasonable? Yes and no.
Yes. Because the value you can avail yourself of with a Mindvalley Membership is paramount. No. Because it depends on your budget for this course.
Pros and Cons of The Silva Ultramind System
Let's quickly run through a few of the major pros and cons of this program that we have observed.
| | |
| --- | --- |
| Pros | Cons |
| Easy-to-follow pattern | Limited Scientific Validation (Yet to be proven states) |
| Set Structure | Limited interaction opportunity |
| Vishen's personal insights | |
| 15-day moneyback guarantee | |
| Available with Mindvalley membership | |
My Experience with The Silva Ultramind System (My 30-Day Experience)
I had this one goal in my mind: I wanted to use my imagination while working on my book powerfully.
After completing this course, I look at everything differently. It's not limited to my creative output; I look at even everyday mundane things differently.
I have been better able to appreciate the abilities of my mind and use them while working. I have become more meditative and silent.
That's what I wanted deep inside—a perfect push.
This course answered those questions that I, deep inside, wanted answers to but wasn't getting much time to think about.
It wouldn't be wrong to say that I am no more limited by anything because of this course. My mind has become my friend and a much-needed ally.
How to Decide if This Course Is For You?
So you have pondered whether this course is right for you and are still unable to make up your mind.
Let's try to make it easier for you.
If you are looking forward to having more significant creative potential and want to learn more about how to use your mind to its best, then nothing gets better than this course.

Because The Silva Ultrvamind System offers several scientific-backed learnings and knowledge related to the brain, it can help you remain calm in intense situations, get into more significant meditative states, and use your mind with unbelievable prowess.
Undoubtedly, you will come out of this program improved and rejuvenated. The course duration every day also makes the decision easier.
But again, like everything, good things take time. The Silva Ultramind System doesn't work like a magic wand. It demands time and patience. You will have to religiously follow the schedule and do the work during the centering exercises.
You will have to remain prudent with your vision and work according to that. This commitment for four weeks can completely transform your outlook.
So if you are ready for that and feel you want to be better and commit to this idea, then you do not need further rumination over your decision.
Related read:
Final Thoughts! Ultimate Silva Ultramind Review
The Silva Ultramind System is one of the prime courses on Mindvalley.
Vishen Lakhiani leaves no stone unturned while covering these active topics. It's perfect for nurturing mindfulness and creativity.

The Silva Ultramind System is concise and impactful in this structured 4-week program. You can try it to utilize your true power and potential. There is no reason to be skeptical of that.
FAQs: Ultimate Silva Ultramind Review
How do I subscribe to The Silva Ultramind System?
You can avail of the Mindvalley Membership to access the program. You can get access to this and 60+ other courses on Mindvalley.
Who is the instructor of The Silva Ultramind System?
Vishen Lakhiani is the instructor on The SIlva Ultramind System. He is the founder of Mindvalley himself, with credible experience and expertise.
Can I access The Silve Ultramind System on my mobile?
Yes. You can download the Mindvalley application on Google Play Store or Apple Store. You can access the course from there.
What is the duration of The Silva Ultramind System?
It is a 4-week program that you can access by giving approximately 20 minutes every day.
Can I access The Silva Ultramind System without becoming a Mindvalley member?
No. You need a Mindvalley Membership to access The Silva Ultramind System.