Men's Mental Health is no joke when men are 3 to 5 times more likely to commit suicide in the United States alone. The difference is even more staggering worldwide.
The movement in support of Men's mental health awareness has already started. It's often referred to as Movember. The month of November is dedicated to creating more awareness about the cause.
Let's learn more about this movement and how it can help spread awareness about men's mental health significantly.
What Do The Statistics Reveal About Men's Mental Health?
Male depression and the statistics related to it are only the tip of the iceberg. It is severely under-diagnosed due to several reasons. Let's have a look at some of the statistics.
More than 6 million men suffer from depression in the States alone.
More than 90 percent of people diagnosed with Schizophrenia under the age of 30 are men.
One in 8 men will experience depression at some part of their lives.
One in 5 men experience anxiety at some part of their lives.
Bipolar Disorder affects more than 2 million men in America.
Men's Mental Health System: Do They Differ From Women?
The brains of men and women are more similar than different. Then why is there such a staggering difference in the statistics? What makes men more vulnerable to women to these disorders in society?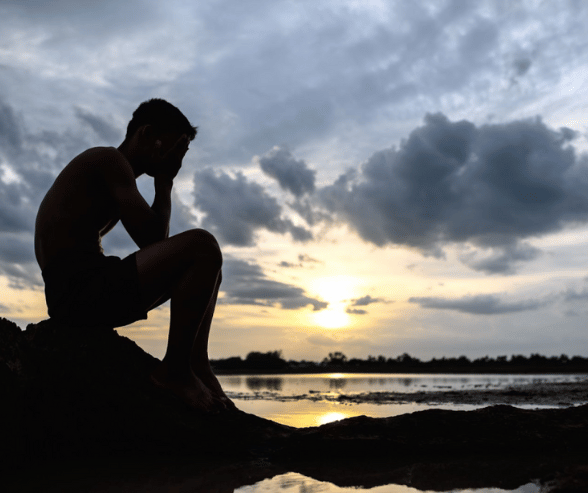 Most U.S. citizens have increasingly become aware of mental health issues. But that does not seem to have a significant impact on the numbers. The reason goes deeper, and the solution requires more education and rewiring.
Stigma: The stigma attached to crying and talking about feelings makes it difficult for men to express themselves. They often stick to letting the feelings burn inside.
Traditional Gender Roles: Men are supposed to act strong all the time. It makes it difficult for them to themselves accept their condition. They try to trivialize their condition or become inclined to substance use.
Lack of Awareness: Men are often called immune to dangers and vulnerability. They don't often recognize the symptoms when the time comes. They don't know much about the conditions in the first place.
Even though mental health issues can happen to anybody, how society treats men's mental health exacerbates the symptoms and isolates them even more. They often find themselves shelved during times of need.
Common Mental Health Struggles In Men
Depression and anxiety are a few of the most common mental health struggles. But there are so many other types of mental health issues that a professional can diagnose. A lack of awareness about these issues can be detrimental to societies.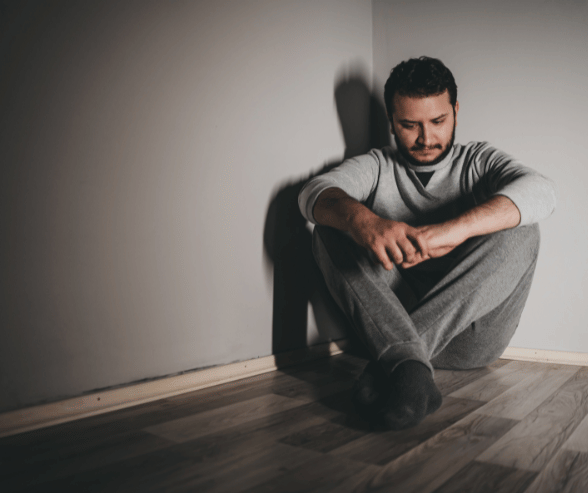 Let's have a look at a few of the most common mental health struggles in men:
Anxiety Disorder
Depression
Schizophrenia
PTSD (Post Traumatic Stress Disorder)
Substance Abuse
Eating Disorder
There are several other clinically diagnosed mental health disorders. These can happen to anyone in any age group due to a number of triggering factors.
Fighting Mental Health Stigma: Know When to Reach Out Help!
Just like when you break your bone or get a headache and consult a doctor, mental health issues need similar care and awareness. But this process becomes a lot more difficult due to a lack of awareness and societal stigma.
Fighting the stigma needs help. So when does the point come? These are a few of the indicators or signs of that:
Sudden changes in behavior
Isolation
Lack of happiness
Aggressiveness
Thoughts of suicide
Frustration
Irritability
Numbness
Change in appetite
If you or someone around you is experiencing these common indicators of a mental health disorder, it's time to do something about it.
If you feel your brain is working against you and you are stuck somewhere, you should consider consulting a professional.
Most professionals are already aware of the stigmas attached to these disorders. They try their best to make the person feel comfortable. They know how to create a healthy environment for consultation.
Most of the time, the problem comes out to be much more complex. Deep traumas or brain complexities can affect people in their later stages.
Raising Awareness About Men's Mental Health: The Positive Outcomes!
If you are wondering what you can do about such big issues, there is hope.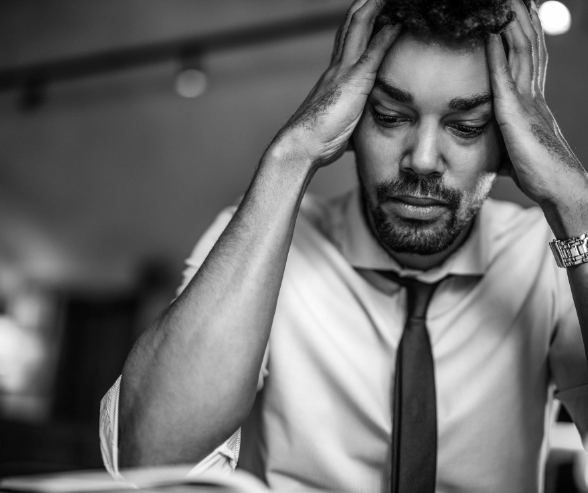 People are already creating support groups and online portals. They are making it easier for men to express themselves and helping reduce the impact of the stigmas attached to these issues.
There are several things you can do to bring a difference in society. Let's have a look at what you can do and from where you can begin:
Take small steps: You can start having difficult conversations with your friends and family. To make it easier for them to share their feelings, you can begin talking about your own feelings and thoughts.
Physical Exercise: One of the best mood enhancers is physical exercise. It doesn't have to be about hitting the heavyweights in the gym. Doing anything physical or playing a sport can boost the mood significantly.
Talk about it on social media: You can post about the significance of Men's mental health awareness on social media.
Attend offline events: If you find out any activity happening around you in the States related to mental health awareness, you can always participate and volunteer. You can also learn more about these issues and their impacts.
Lead by example: Practice a healthy routine and lifestyle. Leading by example is the best way to teach or preach any saying.
Times are changing, and with global awareness, the world is becoming a more enclosed space.
Every action of yours impacts the world in some way or the other. A change from home reflects in society. That's how the United States has evolved and helped people deal with the biggest issues.
Conclusion
Movember, or mental health awareness month, has played a significant role in the last few years in the awareness campaign. More men find ways to get closer to their organic side and come out.
The stigma attached to gender and expression has become even more blur with the rising movement in the LGBTQ+ community. More men feel safe talking about how they feel and how they can beat their anxiety and other issues.
To ensure that the movement continues in the right direction and more men feel comfortable talking about how they feel, you should try to make the environment healthy for your peers and yourself.
Men's mental health has been stigmatized, hidden under the rug, and has become layered over the last few centuries. But you can bring the change and make it a better place for boys to speak out and seek help!