Are you considering Mindvalley Free Trial? Well, you have reached the right place.
As someone keen on self-improvement, I always explore new educational platforms to help me learn and grow.
Mindvalley caught my attention with its promise to "help humans transform in life" through courses on personal growth, mindfulness, productivity, and more.
Before investing in a paid subscription, I decided to try out Mindvalley's free trial to experience its offerings firsthand.
In this article, I will share my experience signing up for and using Mindvalley's 7-day free trial. You will learn how the trial works, what content is included, my impressions of the platform, and whether the free trial is enough to experience Mindvalley's value.
Let's see if this self-improvement platform passes the 7-day audition.
What is Mindvalley?
Before we dive into the free trial, let's first understand what Mindvalley is all about.
Founded in 2003 by Vishen Lakhiani, Mindvalley is an online education platform that aims to revolutionize education. It provides cutting-edge courses to enhance personal growth, well-being, and consciousness.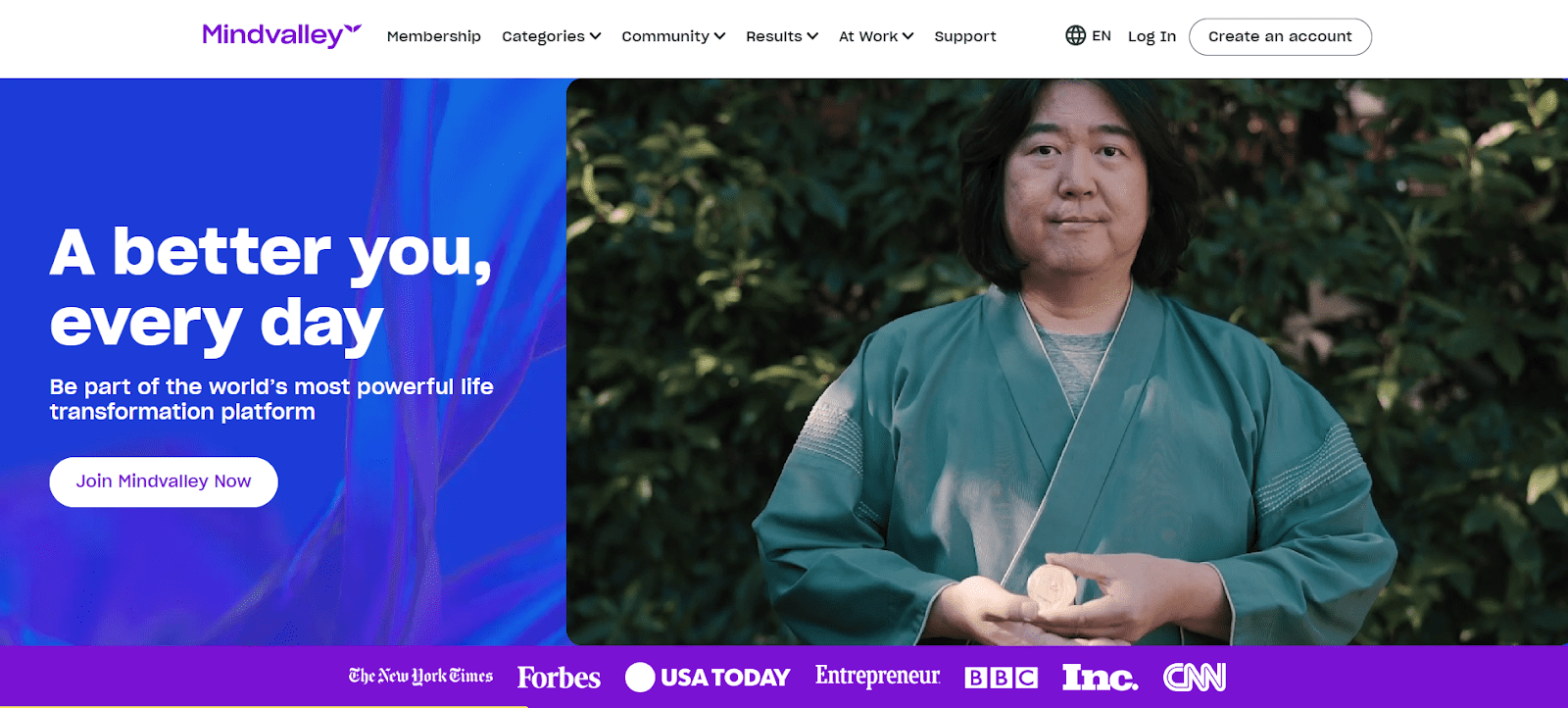 Its mission is to create a global school that delivers education beyond traditional academic subjects. It focuses on life-enriching skills not typically taught in conventional educational systems.
Expert Tip: If you want to know more about Mindvalley, we have done a detailed review about the platform.
How can we sign up for Free Mindvalley Courses?
Getting started with the Mindvalley free trial is a simple and straightforward process. Follow these steps to embark on your growth journey:
Step 1: Visit the Mindvalley Website
Go to the official Mindvalley website, where you will find many courses covering various aspects of personal development.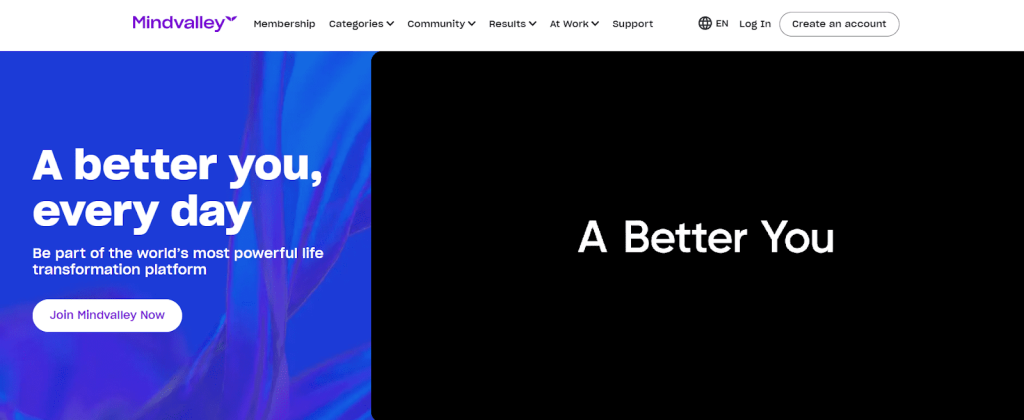 Step 2: Explore the Courses
Browse through the list of available courses and select the ones that resonate with your interests and goals.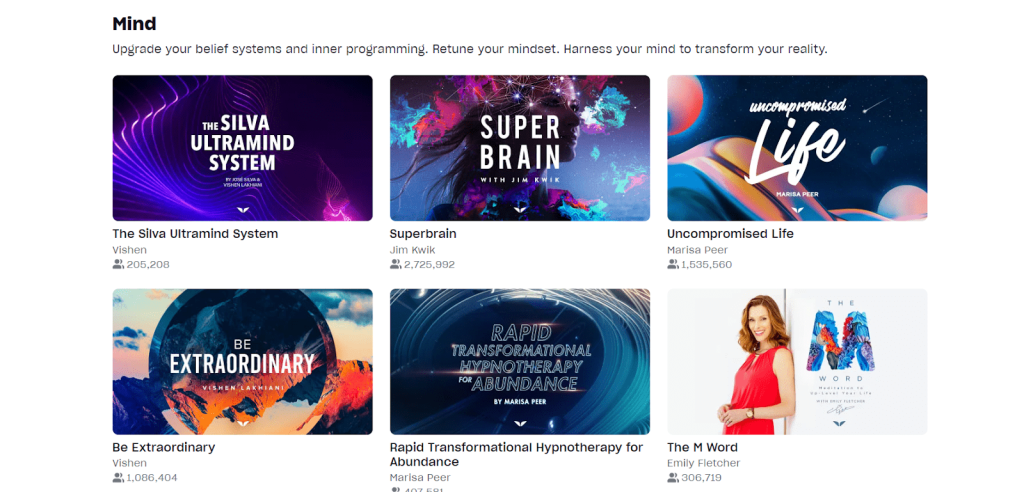 Bonus: Here we have listed few of the Mindvalley's best courses that you can take in order transform your life.
Step 3: Create an Account
To access the free trial, you need to create an account on the Mindvalley website. You can do this by providing some basic information or signing up using your Google or Facebook account.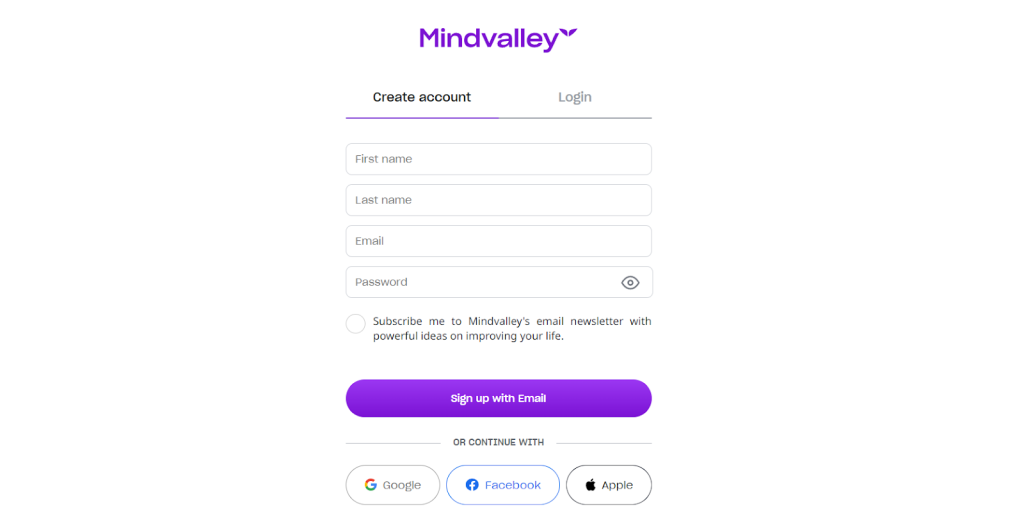 Step 4: Start Your Free Trial
Once you have created an account, you can start your free trial and gain access to the selected courses for a specified period.
Mindvalley: Pricing Plans
Mindvalley has price plans that are flexible and easy on the wallet. Here is how Mindvalley charges for its services.
Monthly Mindvalley subscription: The cost of a monthly Mindvalley membership is around $99 per month. You get complete access to the complete curriculum of the company and the connecting App.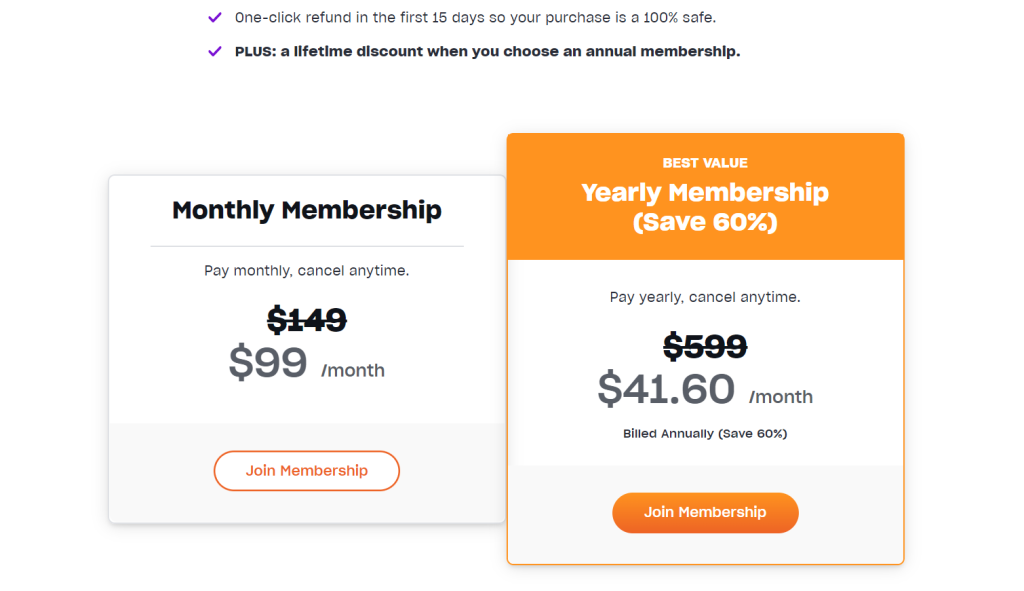 Annual Mindvalley subscription: The cost of an annual Mindvalley membership is $499 each year. It is a very cost-effective option when you get 60% off for a lifetime.
As a member, you will have access to the Mindvalley courses, weekly live sessions, Mindvalley quests, Mindvalley meditations, and exclusive social networks are included in both subscription tiers.
Mindvalley Money-Back Guarantee
Mindvalley takes pride in the quality of its courses and the impact they can have on individuals.
To ensure customer satisfaction and confidence, the company offers a generous money-back guarantee. If you find that a course doesn't meet your expectations within the first 15 days of purchase, you can request a full refund, no questions asked.
The Mindvalley Free Trial: What You Get
Here is what you get with the Mindvalley Free Trial.
Access to Top-Notch Courses
The Mindvalley Free Trial grants you access to a curated selection of some of the most popular courses on the platform.
These courses are designed to introduce you to the diverse personal growth topics that Mindvalley offers. From meditation and goal-setting to leadership and abundance mindset, you can explore many subjects.
Learning from Renowned Experts
One of the most significant advantages of the Mindvalley Free Trial is the opportunity to learn from industry experts and thought leaders.
These instructors bring their wealth of knowledge and experience, ensuring you receive a high-quality education that impacts your life.
Interactive and Engaging Content
Learning through the Mindvalley Free Trial is far from a mundane experience. The platform's interactive and engaging content keeps you hooked and motivated throughout the learning process.
Is It Worth Paying for Mindvalley?
Now comes the crucial question: Is it worth investing in Mindvalley beyond the free trial?
The answer depends on your personal goals and commitment to personal growth.
Mindvalley's courses provide you with high-quality content and expert instructors to positively transform your life.
If you are serious about self-improvement and are willing to invest time and effort into your personal growth journey, the paid subscription can be incredibly rewarding.
However, if you prefer to explore various platforms or are uncertain about committing to a particular course, taste some of Mindvalley through its free trial.
Final Verdict: Mindvalley Free Trial 2023
The Mindvalley free trial serves as an excellent starting point for anyone interested in personal development and self-improvement.
It provides an opportunity to experience top-notch courses and glimpse the transformative power of Mindvalley's educational approach.
While the free trial offers a valuable experience, those seeking a more comprehensive and immersive learning journey may find value in the paid subscription, which unlocks the full potential of Mindvalley's educational offerings.
So, whether you decide to continue with the paid subscription or cherish the insights gained from the free trial, Mindvalley has undoubtedly left an indelible mark on the world of personal growth and development.
FAQs
Is the Mindvalley Free Trial free?
Yes, the Mindvalley Free Trial is genuinely free. It gives you complimentary access to a selection of courses for a limited period.
Can I access the courses anytime during the Free Trial?
Absolutely! Once you sign up for the Free Trial, you can access the courses at your convenience during the trial period.
Will I be automatically enrolled in paid courses after the Free Trial ends?
No, you won't be automatically enrolled. The decision to continue with a paid course after the Free Trial is entirely up to you.