You might have used Google to find out the best mental health movies, and here we are.
I must say, Mental health problems among millions of people have pushed them towards suicide, anxiety disorder, thinking, and mood disorders.
Research shows that Movies, music, and other activities have been perfect escapism for victims with mental health problems.
This article depicts the importance of mental health movies and how it creates awareness and educate people on mental health issues.
In this article, you will explore some of the best movies on mental health and that these movies are sure to leave an impact on your life.
10 Best Mental Health Movies- In A Nutshell
Let's check out the worthy-to-watch list of mental health movies I have created.
| Sr No | Mental Health Movies  | Released year  |
| --- | --- | --- |
| 1 | Black Swan | 2010 |
| 2 | A Beautiful Mind | 2001 |
| 3 | Silver Linings Playbook | 2012 |
| 4 | Girl, Interrupted | 2000 |
| 5 | The Skeleton Twins | 2014 |
| 6 | Miss Little Sunshine | 2006 |
| 7 | The Perks of Being a Wallflower | 2012 |
| 8 | We Need to Talk About Kevin | 2011 |
| 9 | Inside Out | 2015 |
| 10 | One Flew Over the Cuckoo's Nest | 1975 |
Movies About Mental Health- In detail
Below I have mentioned
1. Black Swan
The first movie in the list is "Black Swan", a psychological thriller film directed by Darren Aronofsky in 2010. It revolves around the mindset of professional ballet.
The story follows Nina Sayers ( Natalie Portman), a talented but fragile ballet dancer who auditions for the lead role in a production of Tchaikovsky's "Swan Lake." Nina is chosen for the role of the delicate White Swan but struggles to embody the dark and seductive Black Swan.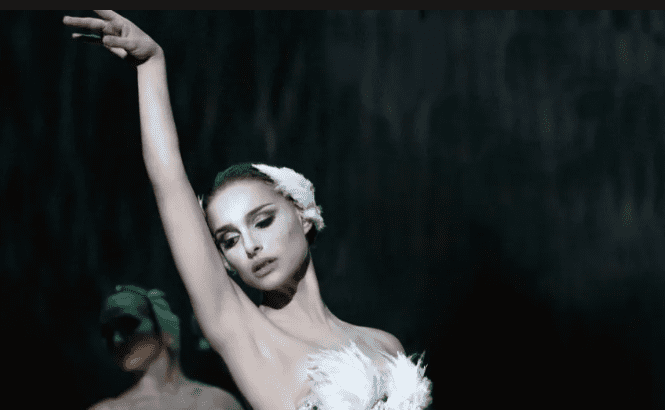 During the preparation for her performance, she goes through a series of psychological and emotional challenges. As Nina's rehearsal intensifies, she begins to lose her grip on reality, and her dark side begins to emerge.
The movie received critical acclaim for its atmospheric tension, Portman's gripping performance, and Aronofsky's direction. It delves into the dark depths of human psychology and showcases the sacrifices and pressures artists face in their pursuit of excellence.
2. A Beautiful Mind
Next, we have "A Beautiful Mind", a biographical drama film released in 2001, directed by Ron Howard. The movie is based on the true story of mathematician John Nash and is inspired by the book of the same name written by Sylvia Nasar.
The film outlines the life of John Nash (played by Russell Crowe), a brilliant mathematician and Nobel laureate, and his struggle with mental illness.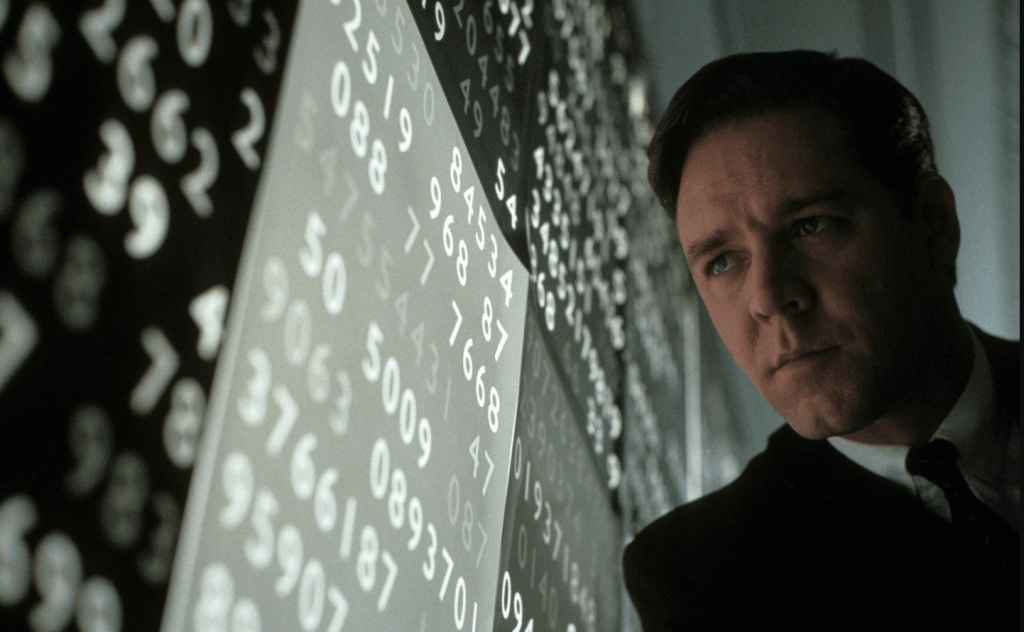 Throughout the film, Nash's relationships with his wife, Alicia (played by Jennifer Connelly), his colleagues, and his struggle to maintain a sense of identity in the face of mental illness are explored.
The narrative showcases both the brilliance of Nash's mind and the hardships he endures due to his illness.
"A Beautiful Mind" received critical acclaim for its portrayal of mental illness and the sensitive depiction of Nash's story. The film won four Academy Awards, including Best Picture, Best Director, Best Adapted Screenplay, and Best Supporting Actress for Jennifer Connelly's performance.
3. Silver Linings Playbook
Released in 2012, "Silver Linings Playbook" is a story that revolves around a teacher (Pat) who has recently been released from a mental health facility.
Pat suffers from bipolar disorder and struggles to adjust to life outside the institution. Determined to win back his estranged wife, Pat forms an unlikely friendship with Tiffany Maxwell (played by Jennifer Lawrence), a young woman dealing with her own personal challenges.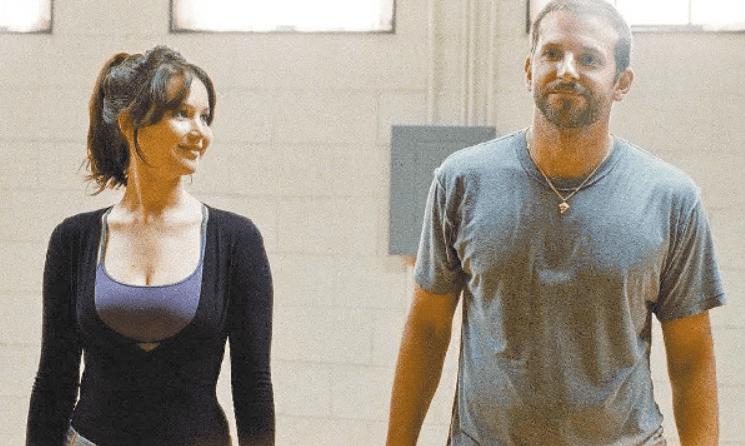 As Pat and Tiffany spend time together, they navigate their shared experiences of mental health issues and gradually develop a deep bond.
The film skillfully combines comedy and drama, highlighting the challenges faced by individuals with mental health conditions and emphasizing the importance of support and understanding.
4. Girl, Interrupted
Set in the late 1960s, the story follows Susanna Kaysen (played by Winona Ryder), a young woman who voluntarily checks herself into a psychiatric institution after a suicide attempt. Susanna is diagnosed with borderline personality disorder and finds herself admitted to the psychiatric ward.
Susanna's experiences within the institution, her interactions with other patients, and her relationship with the staff form the core of the narrative.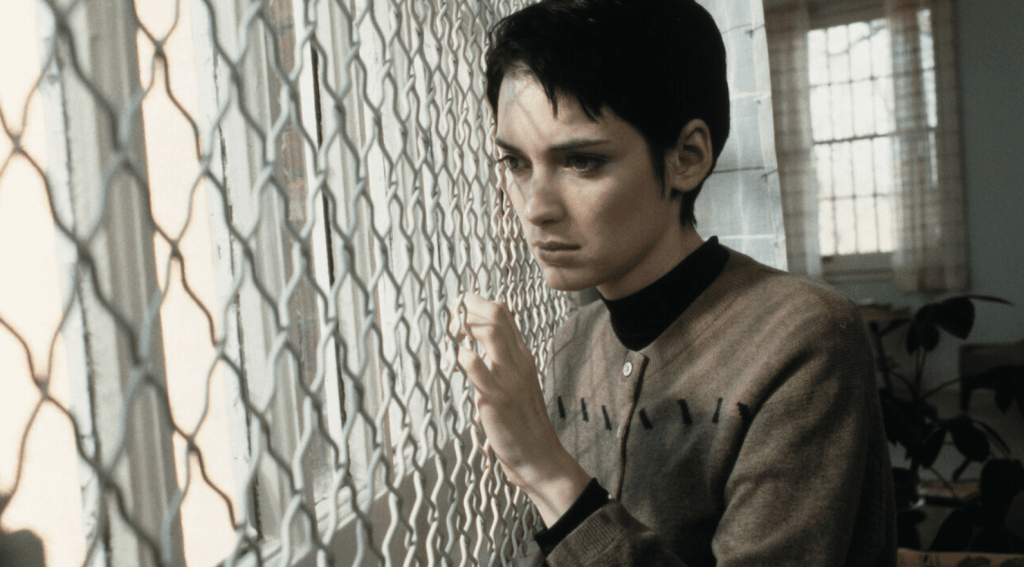 Throughout the film, the story delves into the complexities of mental illness, exploring themes of identity, sanity, and societal expectations. Susanna questions her own sanity while navigating the challenges of life on the ward and attempting to understand her own inner struggles.
All in all, this movie is a poignant examination of the human psyche and the blurred line between normalcy and mental illness. It portrays the difficulties faced by individuals in a psychiatric setting and explores the impact of institutionalization on their sense of self.
5. The Skeleton Twins
Directed by Craig Johnson in 2014, the Skeleton Twins movie follows the lives of estranged twins Maggie (Kristen Wiig) and Milo (Bill Hader) as they reunite after a decade of being apart.
The story begins when Milo, a struggling gay actor living in Los Angeles, attempts suicide. This prompts Maggie, who is unhappily married, to invite him to stay with her and her husband, Lance.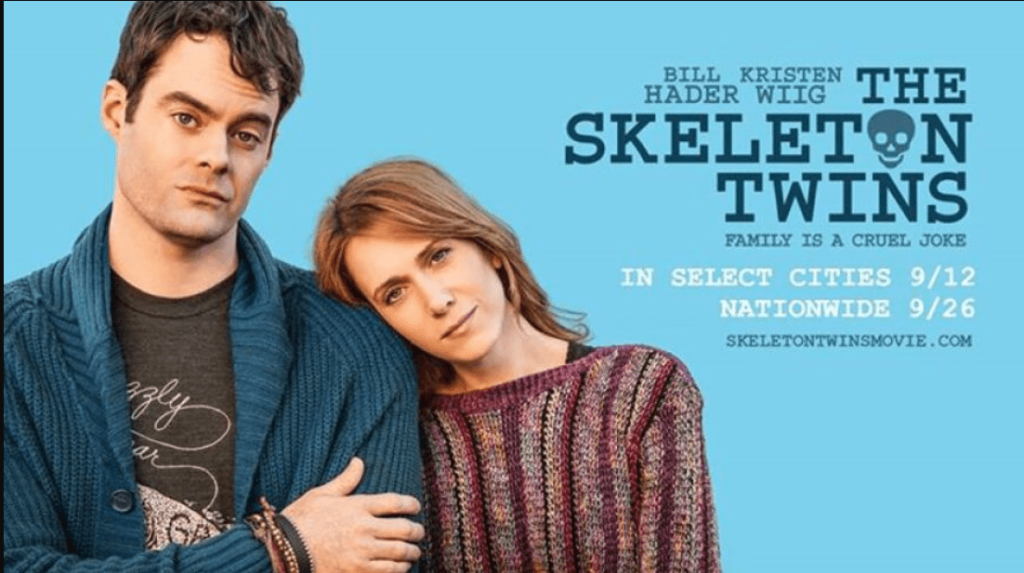 Both Maggie and Milo face their own personal challenges and emotional struggles. Together, they embark on a journey of self-discovery and confront their shared childhood traumas.
"The Skeleton Twins" combines moments of humor and poignancy, shedding light on the universal struggles of human connection and the pursuit of happiness.
6. Miss Little Sunshine
This movie tells the story of the dysfunctional Hoover family as they embark on a road trip to support their daughter Olive in a beauty pageant.
Olive, a young and determined girl, dreams of winning the "Little Miss Sunshine" beauty pageant. Despite the family's financial and emotional difficulties, they rally together to support Olive's aspirations.
As the Hoovers face a series of unexpected challenges and setbacks during the road trip, tensions rise, and their individual issues come to the surface.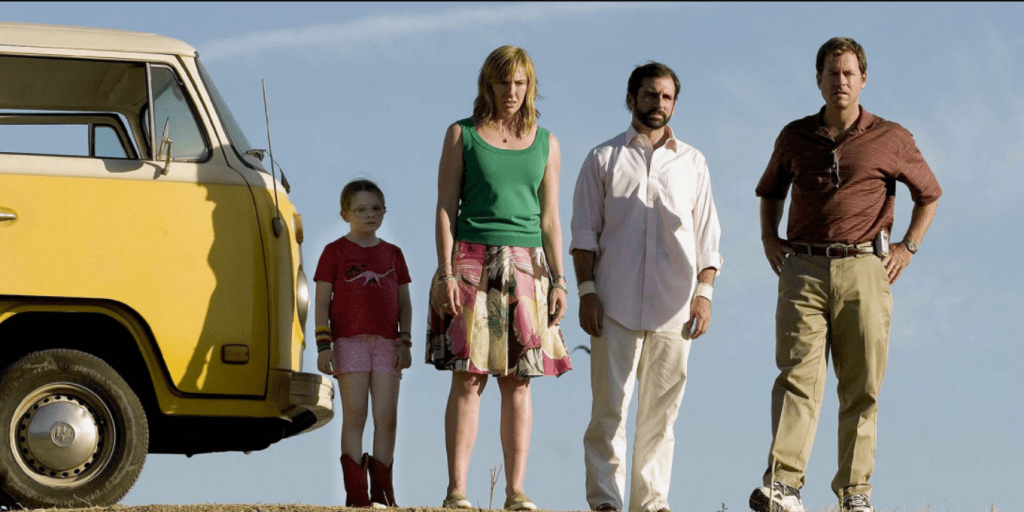 However, they learn to embrace their flaws, support each other, and find moments of unexpected joy amidst their chaotic circumstances.
"Little Miss Sunshine" became a box office success and was nominated for several Academy Awards, winning Best Original Screenplay. It has since become a beloved film for its touching portrayal of the triumphs and challenges of family life.
7. The Perks of Being a Wallflower
Set in the early 1990s, this story follows Charlie (played by Logan Lerman), an introverted and socially awkward high school freshman.
Charlie is coping with the recent suicide of his best friend and struggling to fit in at school. He is taken under the wing of two seniors, Patrick and his stepsister Sam, who introduce him to their circle of friends and help him navigate the challenges of adolescence.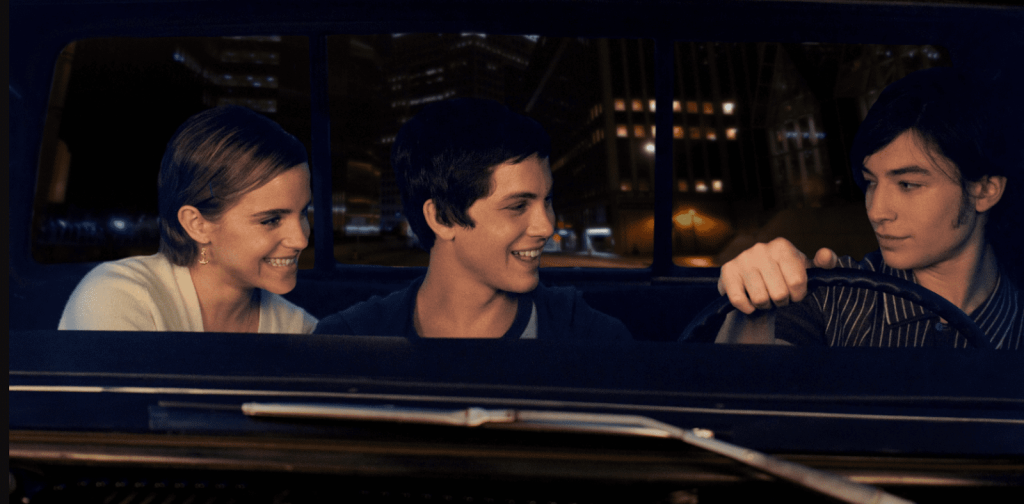 Throughout the narrative, Charlie grapples with past traumas and his own psychological struggles, which are gradually unveiled. The movie sensitively explores issues such as depression, anxiety and the importance of seeking help and support.
"The Perks of Being a Wallflower" resonated with audiences, becoming a cult favourite for its honest exploration of the universal struggles of growing up.
8. We Need to Talk About Kevin
"We Need to Talk About Kevin" is a psychological thriller film released in 2011, directed by Lynne Ramsay.
It is a story about a woman grappling with the aftermath of a horrific incident perpetrated by her teenage son, Kevin. The film employs a non-linear narrative structure, jumping between different time periods to piece together the events leading up to the tragedy.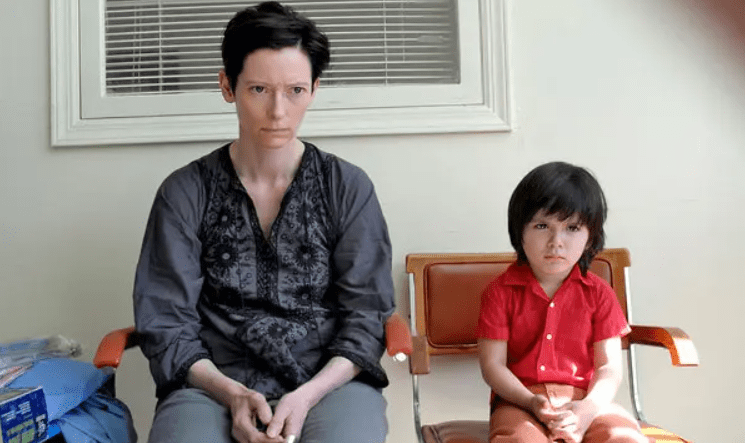 This movie offers a chilling examination of the effects of violence and the consequences of parental choices. It raises thought-provoking questions about the nature of evil, the impact of upbringing on a child's development, and the extent to which individuals can be held accountable for their actions.
"We Need to Talk About Kevin" is a challenging and thought-provoking film that leaves a lasting impact, exploring the complexities of guilt, responsibility, and the devastating consequences of violence.
9. Inside Out
"Inside Out" is an animated comedy-drama film released in 2015, produced by Pixar Animation Studios and directed by Pete Docter. The movie takes place largely inside the mind of an 11-year-old girl named Riley Andersen.
The story follows Riley as she navigates through significant changes in her life, including a move to a new city and the challenges of adjusting to a new school.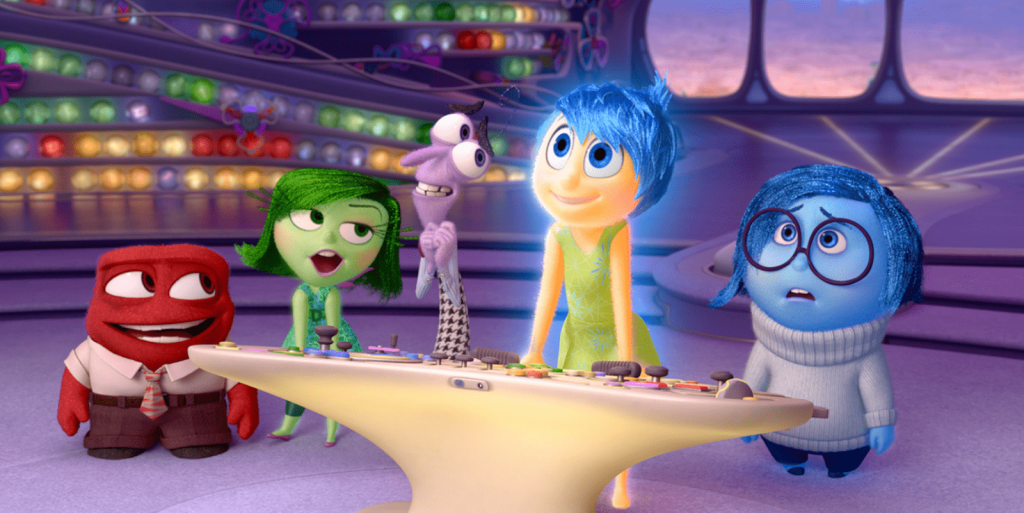 The unique aspect of the film is that it personifies Riley's emotions as characters living inside her mind: Joy (voiceover by Amy Poehler), Sadness (voiceover by Phyllis Smith), Anger (voiceover by Lewis Black), Fear (voiceover by Bill Hader), and Disgust (voiceover by Mindy Kaling).
When Joy and Sadness accidentally get lost in the labyrinthine regions of Riley's mind. They must work together and embark on a journey to return to Headquarters, where the emotions reside.
Along the way, they encounter various aspects of Riley's mind, such as her core memories, personality islands, and the subconscious.
The film explores how even difficult emotions like sadness play a vital role in shaping a person's identity and fostering connections with others.
10. One Flew Over the Cuckoo's Nest
The story is set in a psychiatric hospital and follows Randle McMurphy, a charming and rebellious criminal who feigns mental illness to escape prison. McMurphy is transferred to a ward filled with patients who have various mental health conditions, each with their own unique struggles.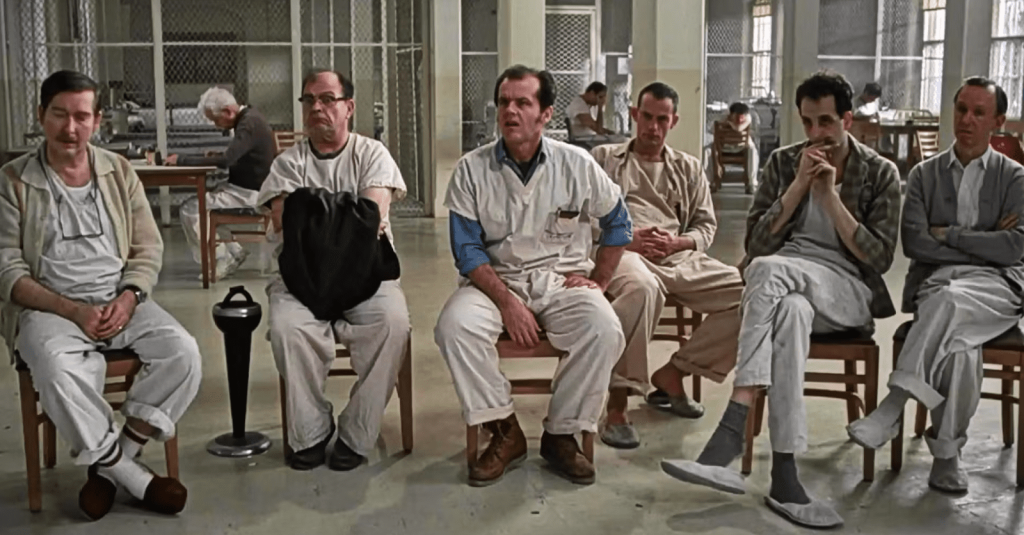 He becomes a charismatic leader within the ward. He encounters the strict and authoritarian Nurse Ratched, who maintains control over the ward with oppressive rules and manipulation.
The film delves into themes of individualism, conformity, and the power dynamics between the patients and the staff.
It is considered a classic of American cinema and has been praised for its acting, directing, and screenplay. It is a film that has stood the test of time and continues to be relevant today.
Related Reads:
Final Verdict: Mental Health Movies
Now that we have come to an end, I should say that every movie has a different perspective on mental health. But in the end, it may be your story or somebody else. Every movie has
Showcased a perfect example of valuing mental health and how its awareness can be spread.
The movie is a tool for people struggling with mental health and for anyone who can spread awareness. They can also provide a safe space for people to explore their own experiences with mental health.
These movies offer a variety of perspectives on mental illness, from the personal to the political. They are often funny, moving, and thought-provoking.
If you are looking for a way to learn more about mental illness, or if you are struggling with your own mental health, I encourage you to watch some of these movies. They can be a valuable resource for understanding and coping with mental illness.
So take some time to explore, and find a movie that speaks to you. You may be surprised at how much you learn.